I love this idea from Flutter Flutter.
She used tongue and groove wooden boards and nailed them to the table. Great way to update a coffee table as well! on the cheap!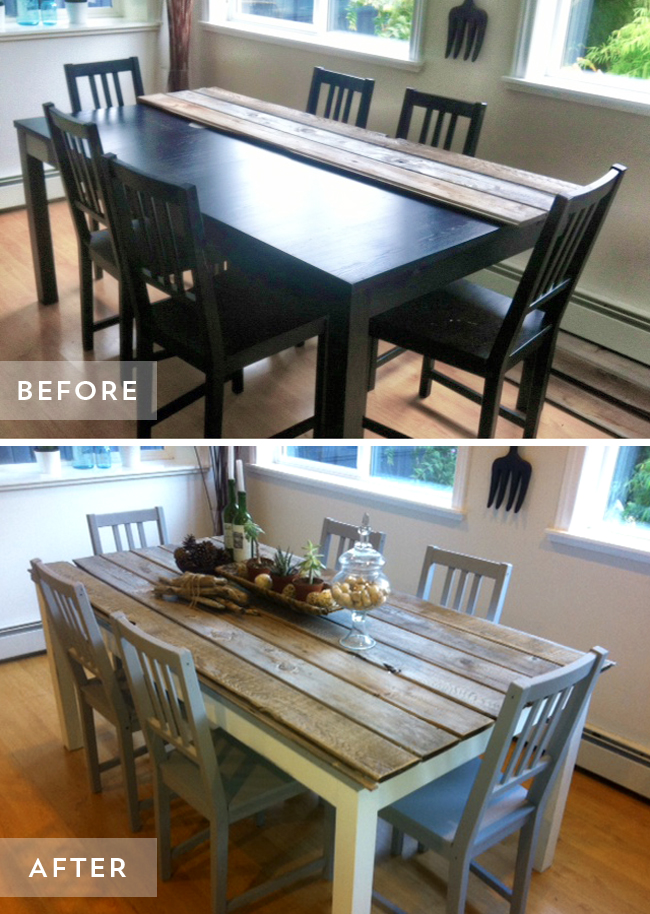 FlutterFlutter says this was all done for under $10! Kind of amazing! I'd be a little concerned about splinters and such so would have to probably buy more expensive wood… but still!